Momus — Bibliotek
Born: Nick Currie, 11 February 1960, Paisley, Scotland
Locations: London, Paris, Tokyo, New York, Osaka
Residence: Osaka, Japan
Album release: June 05, 2012
Record Label: American Patchwork
Runtime:    43:09
Tracklist:
01 - Erase    2:22
02 - Lycidas    2:34
03 - Dunes    3:09
04 - Farther    4:40
05 - Core    2:47
06 - Southbound    3:43
07 - Huge    3:03
08 - Jackdaw    3:07
09 - Erostratus    3:30
10 - Cheekbone    2:46
11 - International    2:13
12 - Bibliotek    3:45
13 - Shunned    4:19
14 - Isaak    1:17
Credits:
♣ c + p 2012 American Patchwork
♣ Recorded at Ebisucho, Osaka
♣ All songs written by Nick Currie and published by Sony Music Japan
except Isaak, an adaptation of Green Isaac II by Paddy Macaloon
and International, music by Paul Dessau
♣ Artwork by Misaki Kawai, design by Momus
Description:
♣ Hauntological feast of blurred Italodisco, drum machine folk, communist marching songs, spy themes, & retro-crooner cruise-pop. Momus began by recording post-punk material with various ex-members of Josef K in a group called The Happy Family in the early 1980s, and was associated with the musicians around Postcard Records (although he never recorded for that label). His debut solo album Circus Maximus (1986, él records) explored biblical themes in dark, almost Gothic acoustic style, and his debt to the influence of Gallic pop was clear from a subsequent, sardonically self-referencing cover of Jacques Brel's "Jacky" and portraits of himself in the style of early 1960s Serge Gainsbourg.
And more:
♣ Bibliotek is the 2012 album from Momus. It's a record of shudders, shivers and tingles which collides the genres of pastoral and horror, offering a landscape of forests, fields and dunes in which disturbing events seem to be happening just out of frame, and utopia is just a hair's breadth from hell. Momus made the recordings (and accompanying videos) in Osaka, in spring, while writing the script for a horror film set in the BBC Radiophonic Workshop, and the result approaches the broadcast hauntology of the Ghost Box label. Musically things are complex and playful: we get blurred Italodisco, drum machine folk, communist marching songs, spy themes, and retro-crooner cruise-pop. The opening song is in 5/4, the penultimate ballad uses just intonation, and atonal Modernist flutes, sombre brass, haunting recorders and insane sax crop up everywhere. Most of the sounds were sourced on YouTube, that "delirious archive" celebrated by the 2010 Momus album Hypnoprism, a kind of sister to Bibliotek (it also sported a painting by Misaki Kawai on its sleeve). Above all, Bibliotek is a record that doesn't shy away from sensual sadness, lush grandeur and a certain spine-tingling gorgeousness.
Website: http://imomus.com/
MySpace: http://www.myspace.com/momusarepirates#!

♣ "Hypnoprism is not filled with sexual controversy," said PopMatters, "but well-crafted eclecticism where nothing seems out of place... These days, we need more artists taking chances, and Currie comes off here as the king of taking chances, in a nice, intriguingly creative package." Mojo magazine called it "oddly bloodless electropop with hints of low-budget bossa nova. But Currie's lyrics lift the proceedings onto a different level as he examines human flaws, foibles and mortality." "Typically it's the waspishly whispered words that entertain, rather than the occasionally desultory music," said the reviewer at UnCut, adding: "Nick Currie's musical career now looks like a long detour on his way to his destiny as discreetly subversive international Man Of Letters." And Mark Fisher in The Wire said: "It's a 21st century lounge music, which draws all manner of material into its studied insouciance: 1980s electronica (Sylvian & Sakamoto's 1982 masterpiece "Bamboo Music" is referenced on "Bubble Music"); post-punk (the album includes a cover of Josef K's "Adoration"); "Everything Stops For Tea"-style pre-war skit-pop (as used on "Is There Sex In Marriage?"). The highlight is "Datapanik", a sardonically tender meditation on how a computer crash now means the loss of irretrievable memory objects."
♣ Hypnoprism features on its cover Diamond Eye, a painting by New York-based Japanese artist Misaki Kawai. Design is by James Goggin of Practise. The record can also be ordered via iTunes or as direct digital downloads from Darla, or Amazon (physical), as well as from the labels themselves.
♣ The "hypnoprism" of the title is YouTube, a sort of hypnotic musical prism, the source of much of the inspiration for this album, and even some of the sounds. Hypnotised by watching his favourite music videos on YouTube, Momus made songs aspiring to the same qualities -- that mysterious catnip which makes you want to play a pop song over and over, and commit it to memory -- then immediately made videos for them and posted them. As a result, the whole album is available as a YouTube playlist.
Personal life:
♣ In the last two decades, Momus has lived in London, Paris, Tokyo, New York and Berlin. He has made Osaka his home since 2010.
♣ He wears a patch over his right eye because he lost the use of it in 1997, after contracting acanthamoeba keratitis from a contact lens case washed with tap water.
His cousin is musician Justin Currie, the lead singer and songwriter of Del Amitri.

Lyrics from Bibliotek:
They said that I'd get over you
And life would go on
But I never did
And it never did
You were the only one who knew me
And now you have gone
I keep it all hid
Keep it all hid
Like a book that goes unread
In a library stack
In a bibliotek
No-one takes me out
And no-one takes me back
To my bibliotek
Bibliotek
They say it's normal
That nothing at all
Is lasting so long
Lasting so long
There was a silence in heaven
About the space of half an hour
I'll just have to be strong
Have to be strong
And no-one takes me out
And no-one takes me back
To my library stack
Reflections on damaged life
Minima Moralia
Bibliotek
Bibliotek
Bibliotek
Like a book on a shelf
That's never been read
I am wasted
Untasted
You were the only one who knew
All the things that I hid
They said I'd get over you
But I never did
Darla: http://darla.com
Discography:
Album name   /  Release year
- Circus Maximus 1986
- The Poison Boyfriend 1987
- Tender Pervert 1988
- Don't Stop The Night 1989
- Monsters Of Love 1990
- Hippopotamomus 1991
- The Ultraconformist (Live Whilst Out Of Fashion) 1992
- Voyager
- Timelord 1993
- Slender Sherbert 1995
- The Philosophy of Momus
- Twenty Vodka Jellies 1996
- Ping Pong 1997
- The Little Red Songbook 1998
- Stars Forever 1999
- Folktronic 2001
- Oskar Tennis Champion 2003
- Summerisle, a collaboration with Anne Laplantine 2004
- Otto Spooky 2005
- Ocky Milk 2006
- Joemus, a collaboration with Joe Howe 2008
- Hypnoprism 2010
- The Thunderclown 2011
- Thunderclown, a collaboration with John Henriksson 2011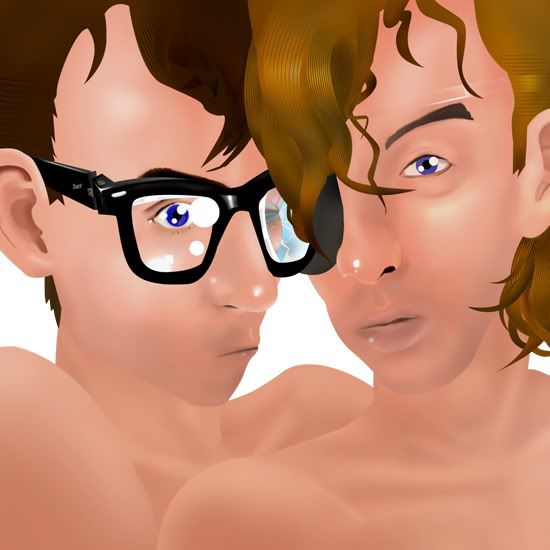 I interview Tex Rubinowitzat Vienna's Cafe Anzengruber about why he hates sex, but somehow the file isn't saved. Suffice to say that during our forty-minute conversation his contention that he hates sex and mine that I love it boil down to very much the same stance. (Notice phallic cherry on table.)
---
NEWS
ALBUM COVERS X.
Tais Awards & Harvest Prize
Strachovská 520, Pelhřimov, CZE
+420608841540
taisawards@yahoo.com