Oregon — Family Tree (2012)
© Bo Overlock Oregon — Family Tree
Location: University of Oregon, Eugene, Oregon, USA
Album release: August 28, 2012
Record Label: CamJazz
Duration: 61:02
Tracks:
01 Bibo Babo (Ralph Towner) 6:56
02 Tern (Ralph Towner) 5:23
03 The Hexagram (Ralph Towner) 5:55
04 Creeper (Ralph Towner) 5:35
05 Jurassic (Oregon) 2:28
06 Family Tree (Ralph Towner) 6:32
07 Stritch (Oregon) 2:48
08 Mirror Pond (Ralph Towner) 5:54
09 Moot (Glen Moore) 5:49
10 Julian (Paul McCandless) 4:32
11 Max Alert (Oregon) 1:08
12 Carnival Express (Ralph Towner) 8:02
Personnel:
• Ralph Towner — classical guitar, piano, synthesizer
• Paul McCandless — flute, bass clarinet, oboe, soprano saxophone, horns
• Glen Moore — double bass
• Mark Walker — drums, percussion, synthesizer
Credits:
• Ermanno Basso Artistic Producer
• Andrea Boccalini Photography
• Paul McCandless Clarinet (Bass), Composer, Flute, Horn, Oboe, Sax (Soprano)
• Glen Moore Booking, Composer, Double Bass
• Oregon Artistic Producer, Composer, Quotation Author
• Marilyn Rosen Booking
• Danilo Rossi Mastering
• Anna Takats Booking
• Saudades Tourneen Booking
• Ralph Towner Composer, Guitar (Classical), Piano, Synthesizer
• Mark Walker Drums, Hand Percussion, Percussion
• Laurel Wickes Booking
• Johannes Wohlleben Engineer, Mixing

Biography by Ron Wynn
• Oregon emerged in 1970 as a splinter band from the Paul Winter Consort. Its members each had experience in jazz, classical, and a variety of non–western musical styles, and were also multi–instrumentalists. Ralph Towner played standard acoustic and 12-string guitar, piano, a variety of electric keyboards, trumpet and flügelhorn. Paul McCandless' instrumental arsenal included oboe, English horn, soprano sax, bass clarinet, the musette, and tin flute. Collin Walcott handled most of the percussion duties on tabla and various African and Latin rhythm instruments plus sitar, dulcimer, clarinet, and violin. Glen Moore was the bassist, and also played clarinet, viola, piano, and flute. They suffered some snide comments labeling them the "Modern Jazz Quartet of the '70s" or "a white, European imitation of the Art Ensemble of Chicago." In truth, they were an excellent ensemble playing a hybrid style that wasn't exactly jazz, and certainly wasn't rock, but liberally quoted and borrowed from free jazz, Asian, African, European and pop music sources. They began on Vanguard, later moved to ECM, and also issued albums on Elektra and Portrait/Columbia. Walcott's death in a car accident in 1984 was a major blow but he was eventually successfully replaced by percussionist Trilok Gurtu. Oregon has worked at times with some guest players (including Zbigniew Seifert, Nancy King, and Elvin Jones). Their Elektra albums were reissued on CD by Discover, while their Vanguard and ECM albums have also been remastered and re-released on compact disc. Mark Walker, a master percussionist and drummer from Chicago, eventually replaced Gurtu, and became a full-time member of Oregon in 1996. Beginning with 2005's Prime, Oregon recorded for the CAM Jazz label. Family Tree appeared in 2012.
¶ The second youth of Oregon, which coincides with their landing several years ago at CAM Jazz, continues to hold great surprises. The joy of playing together again, serving music, going into the recording studio with the same intensity of their early work, leaves us wonderfully amazed still to this day.
¶ Family Tree is dedicated not only to the immediate families of each of us, but also to the extended family of listeners, producers, technicians, and all that have supplied the encouragement and help that have kept us thriving. Our dedication to the expansion and improvement of our music-making is the fruit of this care and the trust placed in us.
Website: http://oregonband.com/ / http://www.music-city.org/Oregon/
¶ Her are some links and addresses…
¶ You can leave a message for OREGON by writing to: oregon@oregonband.com
Ralph Towner: http://www.ralphtowner.com/
Paul McCandless: http://www.paulmccandless.com/
Mark Walker: http://www.markwalkerdrums.com/
Rich Breen: http://www.richbreen.com/
¶ Engineer for Northwest Passage, Oregon In Moscow & Live At Yoshi's
Collin Walcott: http://www.collinwalcott.com/
¶ Oregon's drummer 1972 – 1984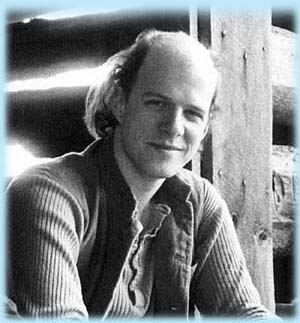 © Collin Walcott 1945-1984
© 2011. All rights reserved to the Collin Walcott Family
¶ If you are inquiring about Ralph Towner's compositions,the second volume of his
guitar works has now been published by:
Guitar Solo Publications:
230 Townsend St.
San Francisco, CA 94107
415/896-1144
Email: gsp@sirius.com
Intuition Records:
PO Box 36 40
55026 Mainz
Germany
Tel: (49) 6131 246 8999
Fax: (49) 6131 246 216
Email: info@intuition-music.com
Allegro Music:
¶ Exclusive North American distribution of Live At Yoshi's, Oregon In Moscow, Northwest Passage, Always, Never and Forever and Troika
C.A.M. Jazz:
¶ A division of the C.A.M. Original Soundtracks label, independent music publisher and Oregon's current record label
Sunnyside Records:
¶ Distributor of Prime, 1000 Kilometers, In Stride and Family Tree
------------------------------------------------------------------------------
MARK WALKER:
¶ Five–time GRAMMY winner Mark Walker is one of the most respected drummers on the scene. His jazz, Latin jazz and studio resume is like a who's who of music.
Walker is a 15 plus-year member of the American Jazz group Oregon (featuring Ralph Towner) and a 23-year member of the Paquito D'Rivera Quintet. He also leads the Latin jazz group "the Rhythm of the Americas". Walker has collaborated extensively with Lyle Mays, Paul McCandless, Michel Camilo, Caribbean Jazz Project, Dave Samuels, Tiger Okoshi, Andy Narell, David Liebman, Patricia Barber and Cesar Camargo Mariano.
¶ He has played concerts and/or recorded with Michael Brecker, Ivan Lins, Dianne Reeves, Milton Nascimento, Sammy Davis Jr., Donna Summer, Mike Stern, Salif Keita, Schoenherz & Fleer, Linda Eder, Frank Wildhorn, Peter Cetera, Dennis DeYoung, Cathy Richardson, Eva Ayllon, Chucho Valdez, Bebo Valdez, Jerry Gonzalez, William Cepeda, Slide Hampton, Dave Douglas, Claudio Roditi, Howard Levy, Arturo Sandoval, Michael Manring, Grace Kelly, Simone, James Ingram, Peabo Bryson, Rosa Passos, Leny Andrade, Joe Henderson, David Onderdonk, Fred Simon, Bob McGrath, and The Buckinghams.
¶ In addition to teaching private lessons, labs and ensembles at Berklee College of Music, Walker travels world–wide touring and teaching master classes, clinics and workshops on Latin drumming and percussion. His publications include "World Jazz Drumming" a drum set instruction book and CD covering everything from Uruguayan candombe to Cuban rumba guaguanco.
------------------------------------------------------------------------------
Press:
¶ "Over the past 30 years the quartet Oregon has set the standard for acoustic chamber music that straddles the lines between jazz, New Age and classical. The members have all collaborated with orchestras on several occasions, dating back to the group's original incubator, the Paul Winter Consort. Their compositions and personal approaches to improvisation tend to mesh nicely with the regimentation of large groups. This 2-disc set is perhaps the best documentation yet of how flexible the Oregon aesthetic can be. Most of the tracks are beautiful, well-crafted pieces that echo the best of 20th century classical music. Hints of Debussy's pastoral sensibilities, Mussorgsky's bombast and Stravinsky's mischief abound…
¶ The Tchaikovsky Symphony is certainly up to the task of navigating this most unusual material as if born to the saddle. Conductor George Garanian handles this full platter with aplomb, imbuing the tunes with appropriate volume and tastefulness…This set is a must-have for Oregon devotees and is sure to appeal to fans of modern classical or acoustic instrumental music as well." — Todd S. Jenkins, All About Jazz.com Discography:
on Vanguard:
¤ Our First Record (recorded 1970, first released 1980)
¤ Music of Another Present Era (1972)
¤ Distant Hills (1973)
¤ Winter Light (1974)
¤ In Concert (1975)
¤ Together (1976), with drummer Elvin Jones
¤ Friends (1977)
¤ Violin (1978), with violinist Zbigniew Seifert
¤ Moon and Mind (1979)
on Elektra:
¤ Out of the Woods (1978)
¤ Roots in the Sky (1979)
¤ In Performance (1980)
on ECM:
¤ Oregon (1983)
¤ Crossing (1984)
¤ Ecotopia (1987)
on Intuition:
¤ 45th Parallel (1989)
¤ Always, Never and Forever (1991)
¤ Troika (1993)
¤ Beyond Words (1995)
¤ Northwest Passage (1997)
¤ Music for A Midsummer Night's Dream (The Oregon Trio) (1998)
¤ In Moscow (2000), with the Moscow Tchaikovsky Symphony Orchestra
¤ Live at Yoshi's (2002)
on CamJazz:
¤ Prime (2005)
¤ The Glide (1 track, new version on iTunes 2005)
¤ 1000 Kilometers (2007)
¤ In Stride (2010)
¤ Family Tree (2012)
Oregon — Family Tree (2012)
---
NEWS
ALBUM COVERS XI.
Tais Awards & Harvest Prize
Strachovská 520, Pelhřimov, CZE
+420608841540
taisawards@yahoo.com