Gabby Young & Other Animals ≡  The Band Called Out for More (2012)
Gabby Young & Other Animals  ≡ The Band Called Out for More 
Location: Bath ~ London, England, UK
Album release: June 11, 2012 (UK)
Record Label: Gift of the Gab Records
Duration:     47:34
Tracks:
01.) In Your Head     3:10
02.) Goldfish Bowl     3:41
03.) Walk Away     3:55
04.) Male version of Me     4:17
05.) Open     4:01
06.) Clay Heart     2:40
07.) Neither the Beginning Nor the End     3:17
08.) Horatio     3:58
09.) Honey     3:36
10.) Segment     3:45
11.) The Answer´s in the Question     4:51
12.) Curtain Call     2:22
13.) The Band Called Out for More     4:01
MySpace: http://www.myspace.com/GabbyYoung
Review by Matt Langham   Rating:
  
◊ It's generally accepted that artists often need to take some time to find their niche, as well as the more nebulous concept of their "own voice", but Gabby Young was a flame haired exception when she arrived in 2010 with her debut album We're All In This Together. Her stark brand of gypsy folk and affection for larger-than-life fashion statements saw her arrive with something of a fanfare, ably assisted by her eight-piece band, immediately cornering (and, well, creating) the market for "circus swing" in a flash of primary colours.
◊ Whilst arriving seemingly fully-formed has its advantages – an act that is eminently marketable tends to gain favour among record company suits, especially in these austere times – there's also a cloud lurking inside the silver lining: how to build on the formula. The watchword for difficult-second-album The Band Called Out for More is progression.
◊ Matters kick off suitably vibrantly with the 1920s speakeasy skitter of In Your Head, Young trilling away like Imelda May on a rollicking, insistent tale about paranoia. Punctuated by brass and shuffling drums that give matters real zip, it's certainly a pleasant enough diversion. The trick is repeated elsewhere – Horatio alternates between a high noon strut, albeit one that would make Ennio Morricone shudder, and bar room honky-tonk, with Goldfish Bowl having a warm, jaunty acoustic edge. The songs are like a sleight of hand trick – very enjoyable but always running the risk that looking too closely will ruin the illusion. And it's nothing she hasn't equalled before.
Problems come in striving for a pared-down maturity, which naturally invites the dreaded closer inspection. When the zesty swing artifice is stripped away it becomes obvious that a craft is often far from honed; more often than not it shows up conservative, verse/chorus/verse/chorus/bridge/chorus fare. Matters certainly aren't helped by the lyrics. There's certainly enough of them, tumbling out in attempts at confessional storytelling, but the more Young wants to say the less weight her words carry. Honey features a rhyming scheme that Des'ree would think twice about ("You taste like honey, do you mind if I call you honey? Coz that's money enough for me"), and Open has a children's choir which would've made a better stab at the hackneyed fridge-magnet wisdom it employs.
◊ That said, missteps are a natural part of improvement and Young just needs to ensure she learns from them. Thankfully, there's evidence that she is – Male Version Of Me is a decent attempt at a torch song about finding a soul mate and The Answer's In The Question combines the best of her two musical personas, snaking from spare piano to woozy burlesque. Segment is another success, a song about simple devotion benefitting from more traditional folksy support, building to a rousing finale with brass, strings and crashing drums over a simple lyric. It's just a pity that it's buried in the record's final quarter, by which point patience may have worn thin for many.
◊ Gabby Young is proof that having striking looks don't always equal a clear sense of identity, musical or no. The Band Called Out For More tries to move on from circus swing to keep pace with fashion, but the smoke and mirrors are still required to cover the hit and miss songwriting. Yet while the record might find its feet a little too late, there's plenty of evidence to show that Young is going somewhere. If next time she can harness a lyrical idiosyncrasy to match her image and maturing musical edge, she'll really be going places. ◊

------------------------------------------------------------------------------
◊ Gabby Young and Other Animals have wonderful stage presence and connected with the audience in a very special way. From the interactive environment; having the brass section play from within the crowd on the penultimate track 'Curtain Call'; and using the audience to provide (surprisingly tuneful) additional vocals on several songs. It was this connection that made the evening even more special. It was a great privilege to hear this album live in its entirety, an album that in places is as inventive as Kate Bush and as infectious as Fiona Apple at her most whimsical. It's an album I highly recommend and if you can hear it live, do not pass up the chance! ◊  (17 Jun 2012 / by Bryon Fear; excerpt; more on: http://www.polarimagazine.com) ◊ ◊ ◊ ◊ ◊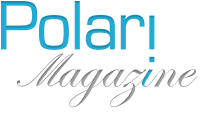 Rating: 4/5
◊ It has been two years since the release of their critically acclaimed debut album We're All In This Together but now Gabby Young & Other Animals are back with their new record The Band Called Out For More.
◊ And this is like no other album that has been released so far this year as The Band Called Out For More is a colourful and vibrant record that is filled with fantastic orchestration alongside Gabby Young's very distinct vocals.
◊ In Your Head is the opening track and that is exactly where the song will stay long after you have listened to it - this is such a great way to open the album.
There is a real music hall feel to this fantastic track as the inclusion of brass really supports Young's vocals.
◊ Goldfish Bowl couldn't be more different as there is a jauntiness to the track that gives the song a real energy.
◊ There is less emphasis on the instrumentation on this track and Young's vocal really is allowed to take centre stage.
◊ And the uniqueness of Young's voice is really demonstrated in Walk Away as she shows off her range - proving that she is just as confident with the higher notes as she is the deeper tones that are just so rich.
◊ The Band Called Out For More is not an album that is just filled with bright and upbeat tracks as the likes of The Answer's In The Question's really slows down the pace.
◊ This is one of the most stripped back tracks but the piano, brass and the strings combine beautifully to create a very burlesque feel.
◊ Male Version Of Me is another of the slower tracks and it is one of the more emotional songs on the album as Young sings about finding a soul mate.
This song in particular shows off her great song writing talent as she pours her heart and soul into this track in particular.
◊ If you are coming to Gabby Young & Other Animals for the first time with this album then you are really in for a treat as The Band Called Out For More is a real tapestry of a record as she combines a whole host of instruments, sounds and levels of energy throughout.
◊ There is a real avant-garde feel to this fantastic album as well as an edge and an originality that makes Gabby Young stand out when it comes to female vocalists around at the moment.
◊ Gabby Young & Other Animals - The Band Called Out For More is out now
◊ Fortaken: FemaleFirst Helen Earnshaw  ◊ ◊ ◊ ◊
Gabby Young & Other Animals ≡  The Band Called Out for More (2012)
---
NEWS
ALBUM COVERS XI.
Tais Awards & Harvest Prize
Strachovská 520, Pelhřimov, CZE
+420608841540
taisawards@yahoo.com